District 19e Newsletters & Reports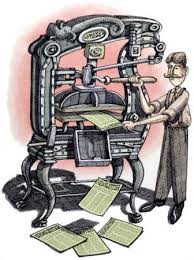 For the March 2021 DG Newsletter
OFFICER TRAINING DATES
FROM: District GLT Frank Bega
I finally have obtained the scheduled training for the Club Officers; Zone Chairs; and tentatively; the District Governors and Vice-district Governors. The schedules are as follows:
Club Officer Training: There will be only three (3) sessions, May 22nd, July 24th, and September 25th. These will be Saturday morning training Zoom classes, starting at 08:30 A.M. and finishing up at 12:30 P.M.
All incoming Club Officers for 2021-2022 are strongly encouraged to attend. There is much new information and new ways of reporting club activities to be revealed.
Zone Chair Training: Zone Chair training will be a two day presentation, starting at 6:00 P.M. until 9:00 P.M. on Friday June 18th, and finishing on Saturday morning, June 19th from 8:00 A.M. to 1:00 P.M. There will only be 1 Zone Chair Training Presentation.
All clubs are strongly encouraged to get your new officers elected and reported to MD-19 and LCI by the appropriate dates and even more strongly encouraged to attend the training sessions provided.
If you are new to Zoom presentations and feel uncomfortable with them or need assistance getting familiar with them, please contact me and I will set up a Zoom familiarization session. I can be reached at frankbega@frontier.com or (208)659-1446. I look forward to hearing from you.